JS.Geo is a gathering for those with an enthusiasm for code and maps. In our three previous gatherings (in Denver, Portland, and Philadelphia) speakers included devs from organizations you know (Carto, Mapbox, Mapzen, ESRI, Cesium, IBM, etc.) as well as indie coders doing creative work outside the traditional geospatial industry. It's a single day, single track event that moves fast so as to maximize the number of interesting people and ideas.
Venue
This year's event wil be co-located with the annual FOSS4G conference. Our venue will be the fabulous
District Hall
Talks
We've selected the talks for this year, and are really excited about the line up. We'll have talks by:
Mapbox, Cesium, ESRI, Mapzen, Digital Globe, and more!
Sponsors
This year we'll be proudly sponsored by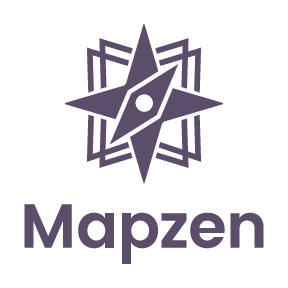 Sponsors help us tremendously with this event. They help with venue & food costs plus other meriment throughout the day. By sponsoring JS.Geo you'll get much praise at the event, and an opportunity to let us all know that you truly love supporting this community.
Available Sponsorships
Organizers
JS.Geo is a labor of love each year by Brian Timoney, Steve Citron-Pousty, and Chris Helm. We hope you enjoy it!